Yeswanthpur is one of the few places in the city that is home to both Industries and Shopping Centres. There are many Shopping Centres around Yeswanthpur that matches the different class of people. Some of the shopping centres include: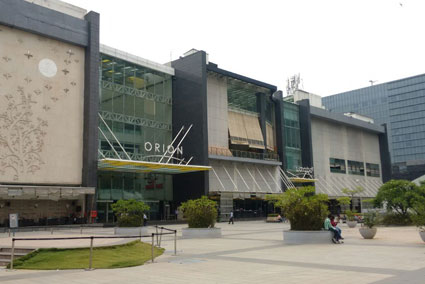 Orion Mall
Orion Mall is one of the biggest malls in the country and is surrounded by some of the tallest buildings such as the World Trade Centre and the costliest apartments in Bengaluru. Orion Mall has a huge space with a very big food court and stores of almost every brand.
Orion Mall has a beautiful lake view and is an excellent place to spend the evenings during weekends and is the best place for people who enjoy the crowd.
Lulu Mall
Lulu Mall is one of the new malls in Bengaluru near Yeswanthpur. Lulu Mall is not just a shopping complex but is also a gaming centre for kids and young adults. There are various games that one can enjoy and is the best place to spend some time with the family and the kids.
Lulu Mall also has many stores of different brands that offer various discounts on their products.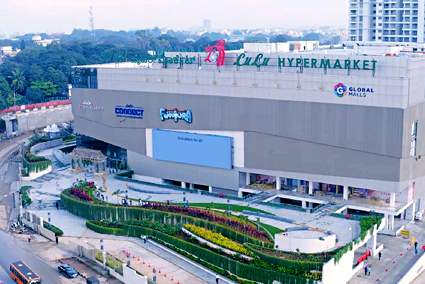 Metro Shopping Centre
Metro Shopping centre is one of the biggest wholesale retailers in India and is a very close wholesale shopping centre near Yeswanthpur. Metro offers various products from housing materials to food products at wholesale prices.
Metro Shopping Centre is a very crowded place among shoppers who look to get products at a wholesale price. Metro Shopping Centre is located a\opposite Yeswanthpur Bus Station which makes it easier for commuters who are looking to visit Metro Shopping Centre.
IKEA
IKEA Bengaluru got its biggest Debut for any brand in Bengaluru and it is just a few stops away from Yeswanthpur. IKEA offers various housing and office furniture at both premium and wholesale prices.
IKEA is known for its quality and designs and is one of the biggest furniture manufacturers in the world. IKEA is crowded during weekends and is now the most popular shopping destination among Bengalureans.