Yeswantpur is one of the developed parts of Bengaluru city located within a few kilometres from the heart of Bengaluru. Yeswanthpur is the heartland for both industrial as well as leisure and luxury spaces. Yeswathpur also has excellent connectivity to different parts of Bengaluru as well as the state. Yeswanthpur also houses one of the best 4-star hotels in the city, i.e., Hotel Leroy Grand, the epitome of luxury.
Yeswanthpur houses the Yeswanthpur Metro Station as well as the Yeswanthpur Railway Station which is one of the busiest railway lines in the state. Yeswanthpur is also close to some of the must-visit places in and around the city as mentioned below: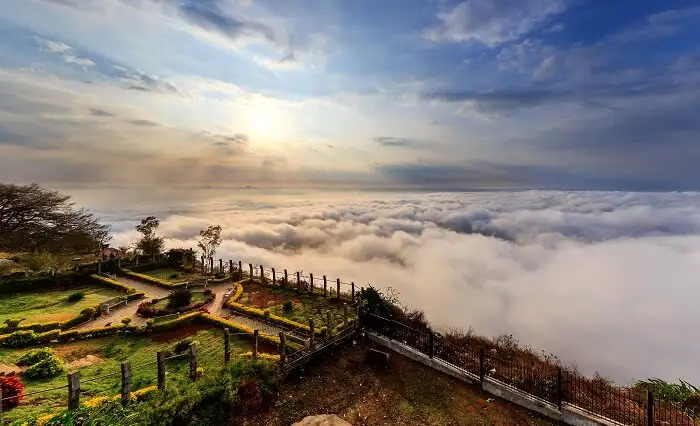 NANDI HILLS
Nandi Hills is one of the favourite hills of Bengalureans and also is on top of the list of must visit places in Bengaluru. Yeswanthpur is one of the closest parts of the city and is located just 60 kilometres from Nandi Hills. An early morning visit to Nandi Hills at least once in a lifetime should be on everyone's bucket list as it offers the best view of the surrounding areas.
AVALA BETTA
Another hillock which is just 15 kilometres from Nandi Hills and 75 kilometres from Yeswanthpur is a must-visit for anyone from Bengaluru. Avala Betta is a well-known trekking spot and is a famous spot among photo fanatics for its hanging rock.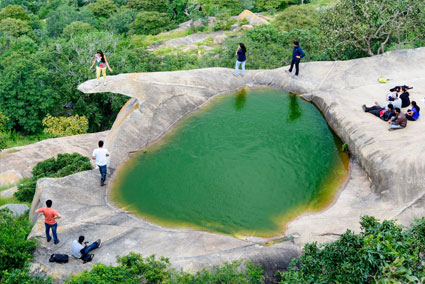 Avala Betta is a smaller hillock compared to Nandi Hills and hence it's an excellent trekking spot for Beginners. Avala Betta is also closer to Madhugiri Hill and Kempegowda International Airport. Riders who are looking to enjoy a weekend drive away from the city traffic should visit Avala Betta and Nandi Hills to make it the best drive.
TUMKUR
Tumkur district is just an hour of drive away from Yeswanthpur and is the closest district to Bengaluru. Tumkur is known for its historic temples and hillocks which have a rich history and folklore stories that tell us about our ancestors.
Tumkur is surrounded by more than 10 hillocks and temples and it can take more than a day to visit all the temples and hillocks. Tumkur can be an enjoyable visit for those who are spiritual and love visiting temples to keep their mind fresh.
CHIKMAGALUR
Chikmagalur is a must-visit for anyone who enjoys nature and green alike. Chikmagalur is closer to Yeswanthpur compared to other parts of Bengaluru. Chikmagalur has many great hills and temples and is covered with trees. Chikmagalur covers a big part of the Western Ghats and is one of the most famous coffee makers in the world.
Chikmagalur produces more than half of the coffee produced in India and exports most of it to different parts of the world. Some of the hills in Chikmagalur are the tallest peaks in Karnataka and are excellent places to visit during the Monsoon season.
Some Useful Travel Tips